News
Nov 29 2023
PATHOLOGY Signs With Agonia Records
Agonia Records is delighted to announce the signing of American brutal death metal mavericks PATHOLOGY, spearheaded by drummer Dave Astor (ex-cofounder of Cattle Decapitation). PATHOLOGY has finished work on its new album, follow-up to 2021's "The Everlasting Plague", and is fresh off signing a booking deal with Continental Touring for the US territory.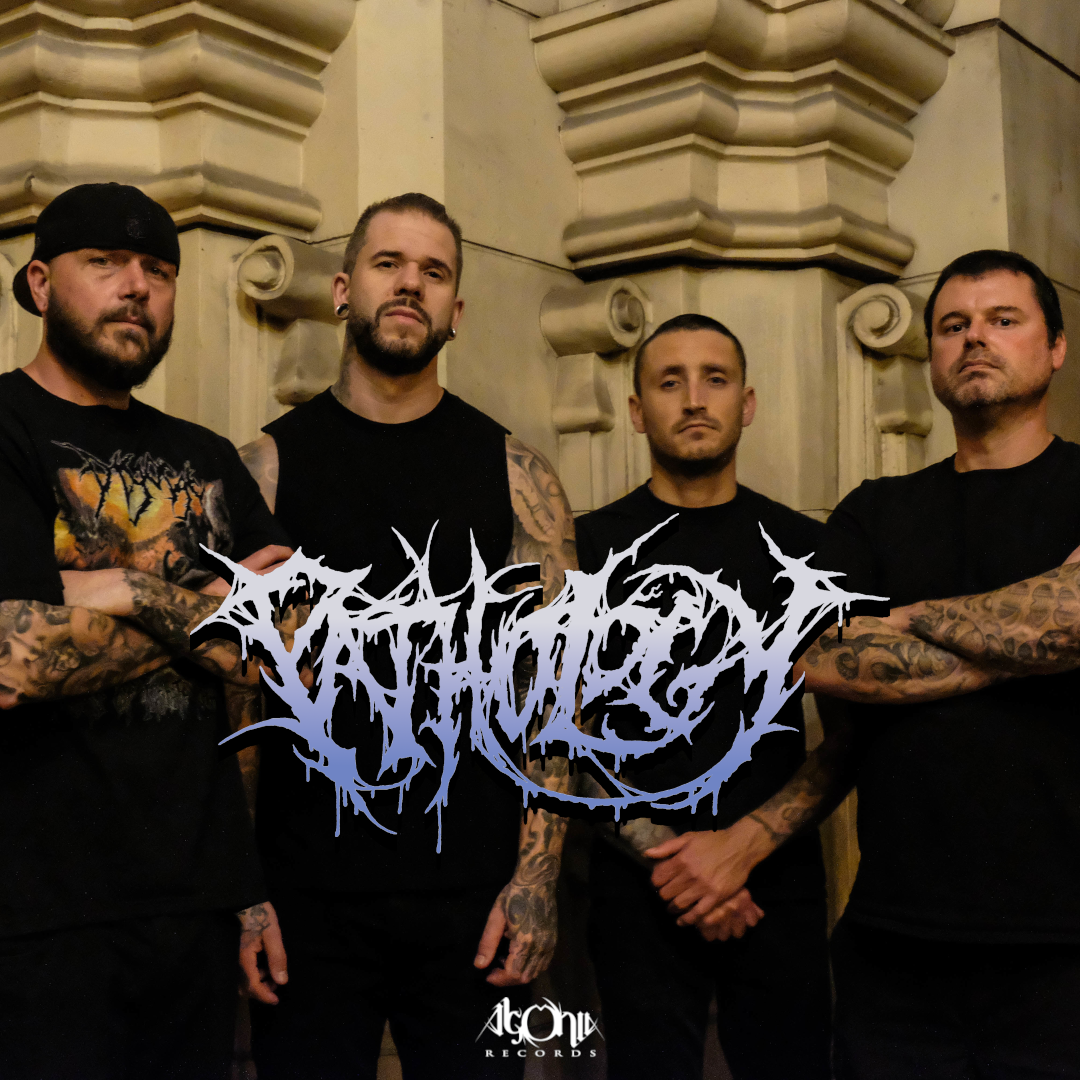 Commented by PATHOLOGY: "We are excited to announce our collaboration with Agonia Records for the release of our 12th studio album. The label hosts an array of immensely talented and heavy bands, and we're honored to join their esteemed roster. Our latest album is fully complete and we can't wait to unleash this powerful creation to our fans."
Aug 15th 2023
New Partnership With Continental Touring
Pathology is thrilled to announce our new partnership with Continental Touring as our US Booking Agent! Stay tuned for all the latest updates as we rock the stage together!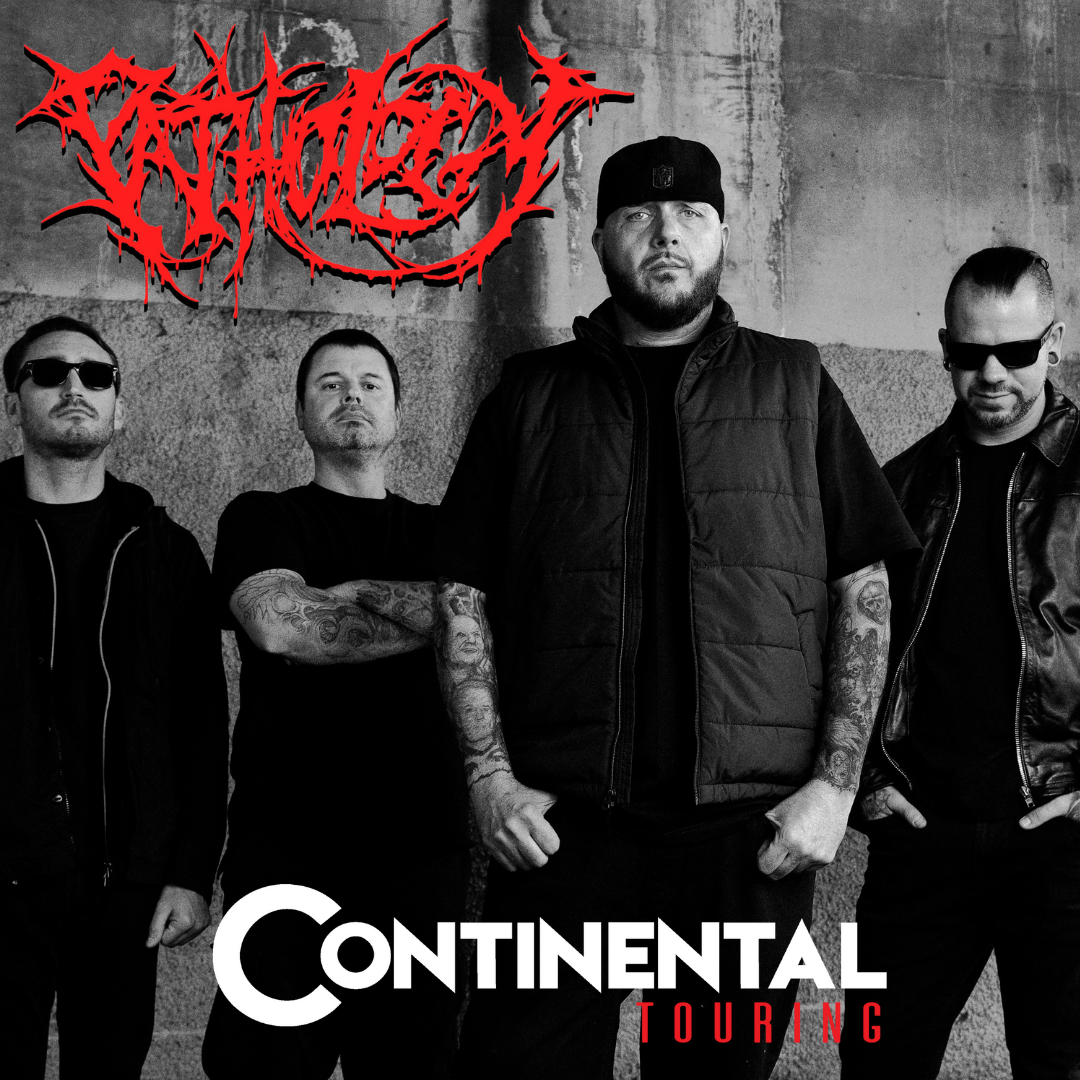 May 12th 2022
Pathology Announce Grand Slam European Tour 2022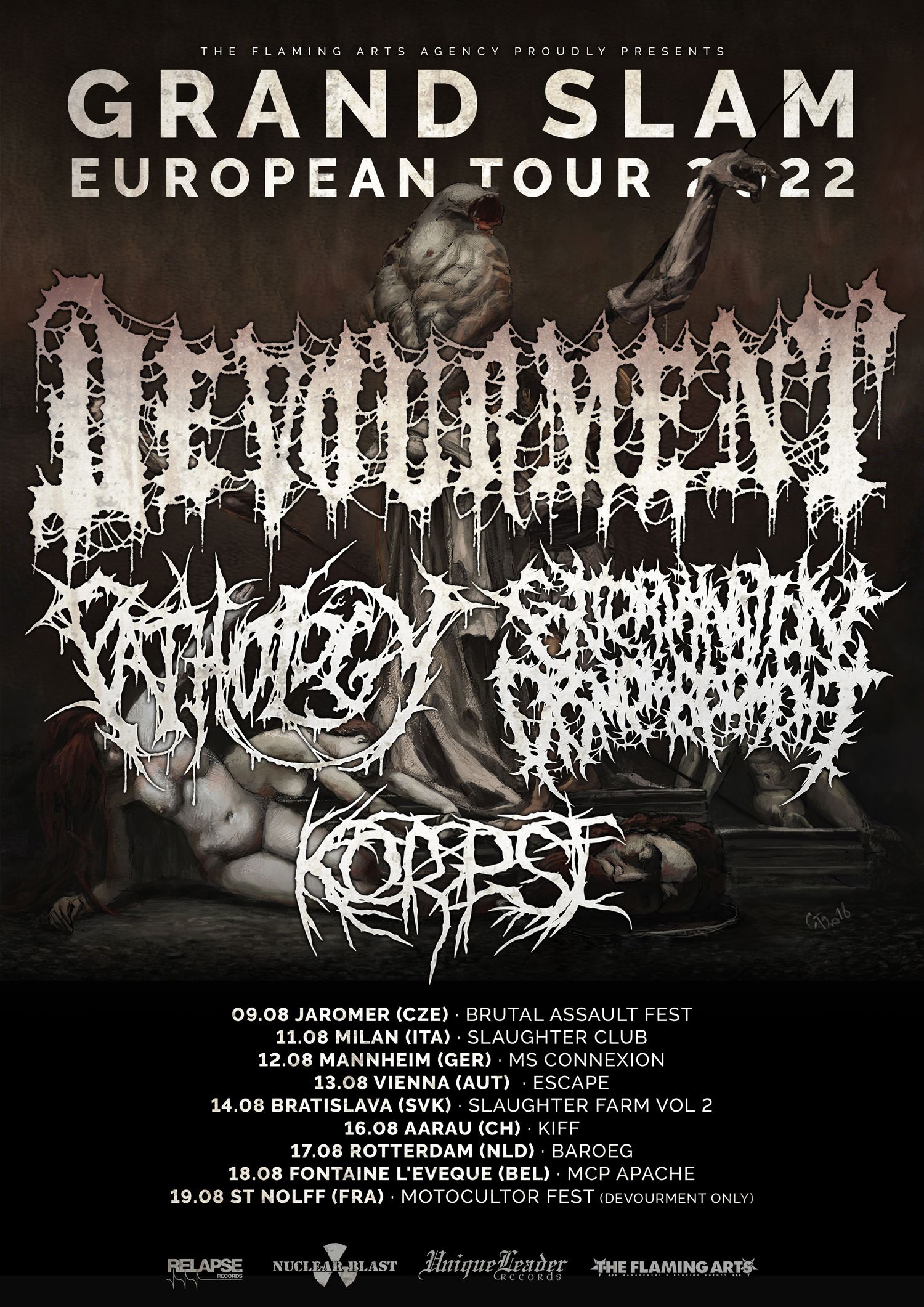 Today, the band announced they are heading to Europe in late summer for their "Grand Slam European Tour 2022 with DEVOURMENT, EXTERMINATION DISMEMBERMENT, KORPSE

PATHOLOGY comments, "We are very stoked to be returning back to Europe! We have always wanted to have the band perform Brutal Assault Feast so this will be a great way to start the tour. Keep an eye out for more tour dates to be announced soon. See you in August!"
 
April 7th 2022
Pathology Performing At Brutal Assault Festival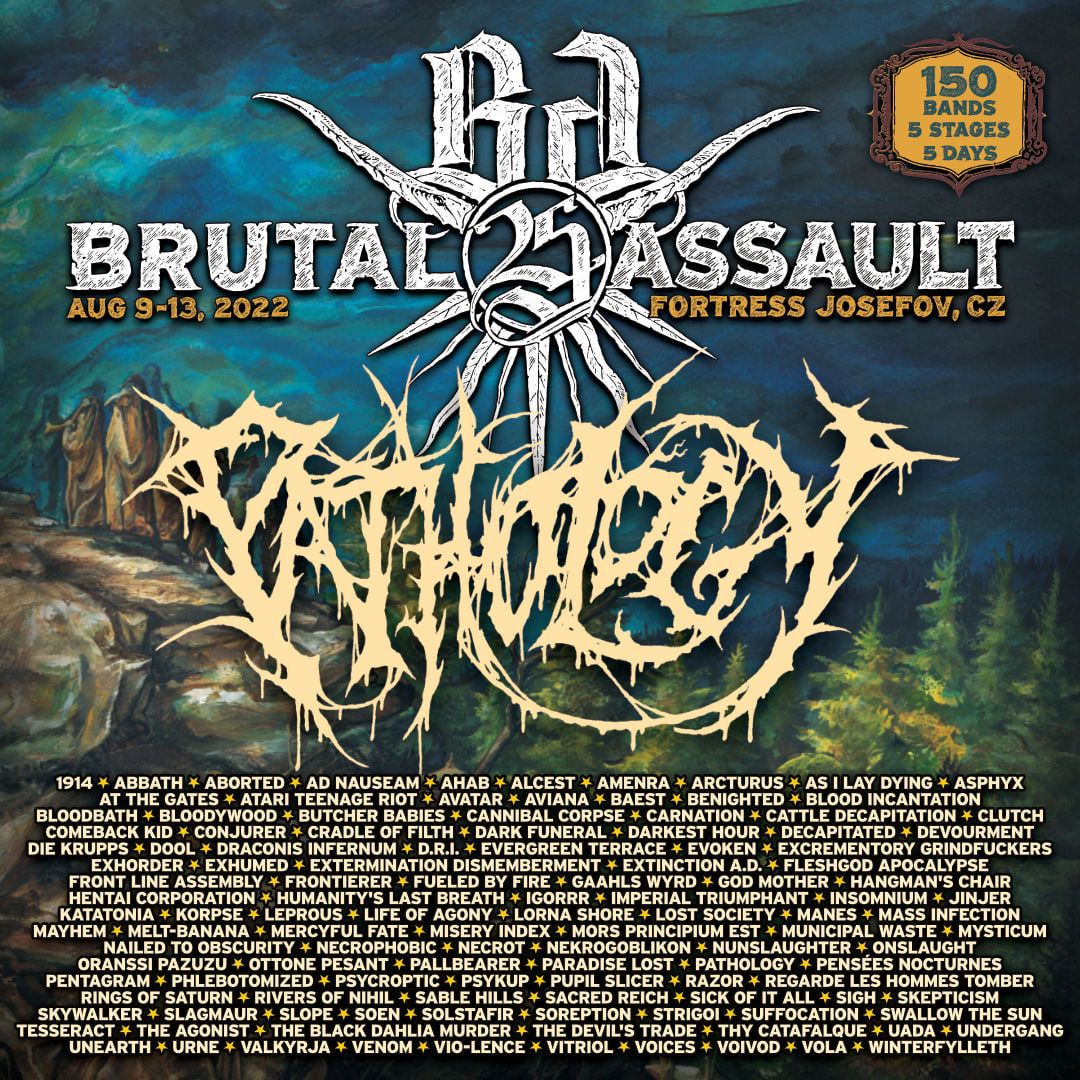 PATHOLOGY is very excited to announce that the band will be performing at this years Brutal Assault Fest In the Czech Republic. See you there!!!
Tickets available at: Brutal Assault
March 11th 2022
Pathology Release Music Video for "Procession Of Mangled Humans" + Ticket Are On Sale Now For "The Uncreation Of Civilization Tour"
We're proud to announce the release of our brand new music video for "Procession Of Mangled Humans" from our latest album, The Everlasting Plague! Tickets are on sale NOW for  "The Uncreation of Civilization" Tour with label mates DECREPIT BIRTH! Enjoy the video and we''ll see you on the road!!!
March 9th 2022
Decrepit Birth, Pathology Tour Announcement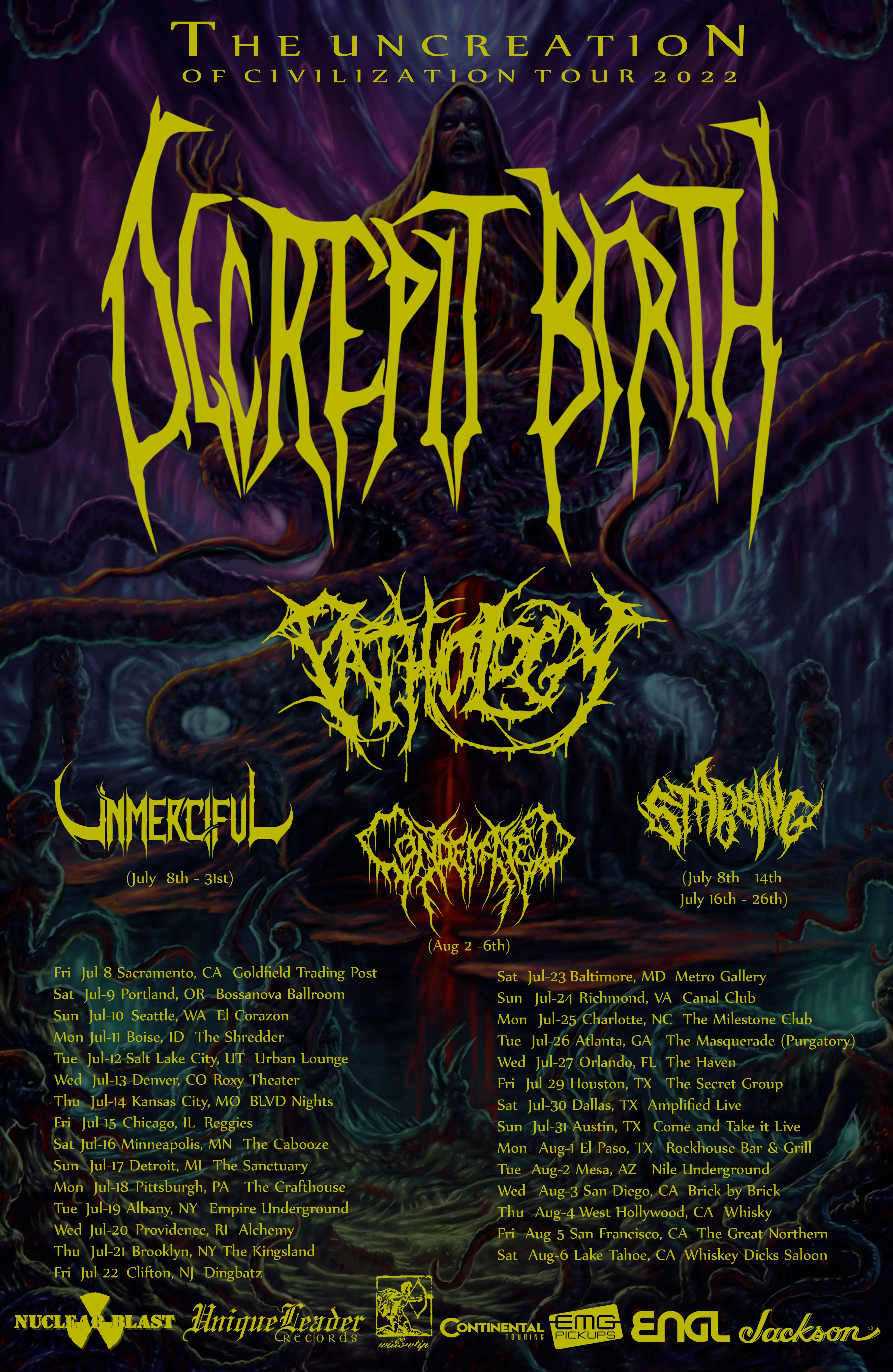 DECREPIT BIRTH and PATHOLOGY are proud to announce "The Uncreation Of Civilization Tour 2022". The 29-date trek will begin in Sacramento on July 8th and will make stops in Pittsburgh, Baltimore and Houston before concluding in South Lake Tahoe on August 6th. Joining the bands are Topeka, Kansas-based brutal death metal horde UNMERCIFUL (July 8th-31st), death metallers CONDEMNED (August 2nd-6th), and Texas Death Metal band STABBING (July 8th-14th & July 16th-26th).
PATHOLOGY's Dave Astor states, "We are very excited to be back on the road with our label mates DECREPIT BIRTH. It's crazy to think that the last time we were on tour was two years ago this month when COVID first hit. We are all stoked that things are finally getting back to normal and can't wait to see all of our friends and fans!"
7/08/2022  Goldfield Trading Post - Sacramento, CA*+
7/09/2022  Bossanova Ballroom - Portland, OR*+
7/10/2022  El Corazon - Seattle, WA*+
7/11/2022  The Shredder - Boise, ID*+
7/12/2022  Urban Lounge - Salt Lake City, UT*+
7/13/2022  Roxy Theater - Denver, CO*+
7/14/2022  BLVD Nights - Kansas City, MO*+
7/15/2022  Reggies - Chicago, IL*
7/16/2022  The Cabooze - Minneapolis, MN*+
7/17/2022  The Sanctuary - Detroit, MI*+
7/18/2022  The Crafthouse - Pittsburgh, PA*+
7/19/2022  Empire Underground - Albany, NY*+
7/20/2022  Alchemy - Providence, RI*+
7/21/2022  The Kingsland - Brooklyn, NY*+
7/22/2022  Dingbatz - Clifton, NJ*+
7/23/2022  Metro Gallery - Baltimore, MD*+
7/24/2022  Canal Club - Richmond, VA*+
7/25.2022  The Milestone Club - Charlotte, NC*+
7/26/2022  The Masquerade (Purgatory) - Atlanta, GA*+
7/27/2022  The Haven - Orlando, FL*
7/29/2022  The Secret Group - Houston, TX*
7/30/2022  Amplified Live - Dallas, TX*
7/31/2022  Come and Take it Live - Austin, TX*
8/01/2022  Rockhouse Bar & Grill - El Paso, TX
8/02/2022  Nile Underground - Mesa, AZ~
8/03/2022  Brick by Brick - San Diego, CA~
8/04/2022  Whisky-A-Go-Go - West Hollywood, CA~
8/05/2022  The Great Northern - San Francisco, CA~
8/06/2022  Whiskey Dicks Saloon - South Lake Tahoe, CA~
* With UNMERCIFUL
~ With CONDEMNED 
+ With STABBING 
December 6th 2021
THE EVERLASTING PLAGUE has debuted on the U.S. Billboard charts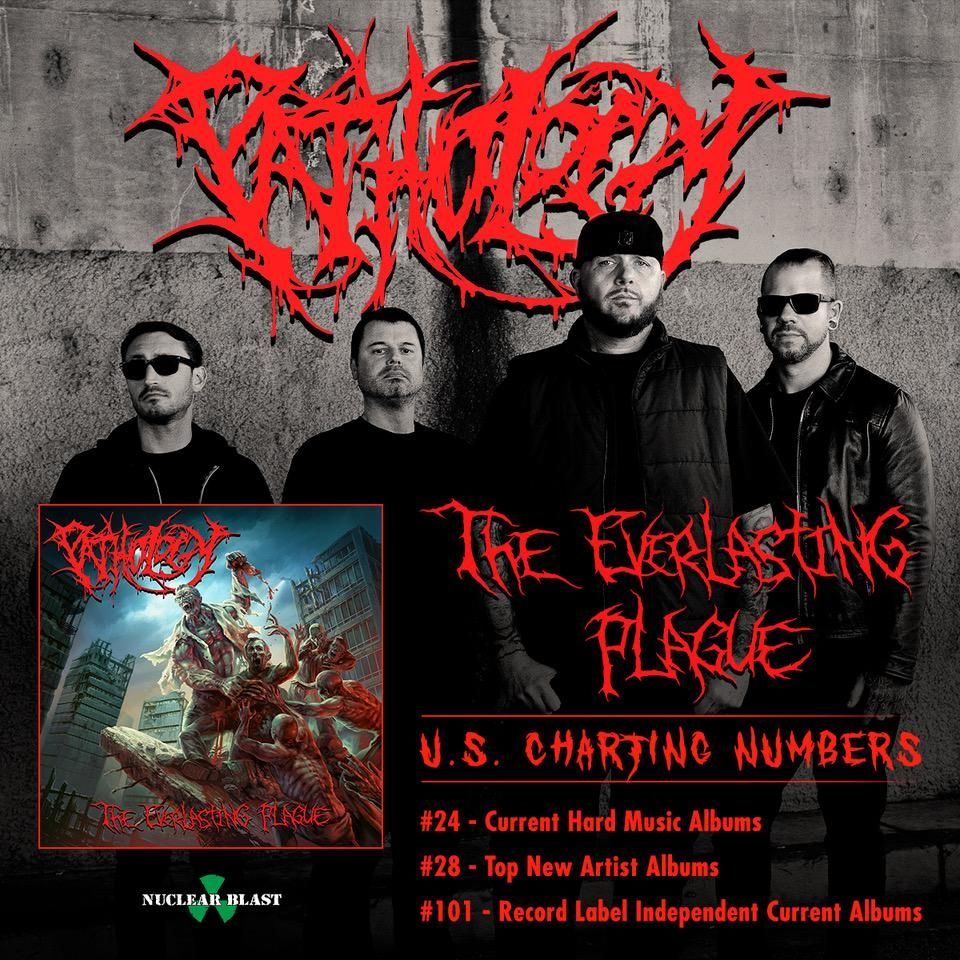 THE EVERLASTING PLAGUE has debuted on the U.S. Billboard charts at:
#24 - Current Hard Music Albums
#28 - Top New Artist Albums
#101 - Record Label Independent Current Albums
Thank you all for streaming / purchasing the album!